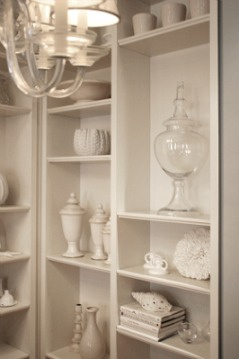 Elizabeth Meyerson brings to Gambi Design a broad range of experience and a unique sense of style. Her blend of design work, which includes a career in film and television and photo styling gives her an added dimension to interior design. Skilled in creating atmospheres, she does not rely solely on expected resources to realize her vision. Elizabeth has an appreciation for each person's individuality and the determination to find solutions that work, creating interiors that are not only beautiful but reflect her client's lifestyle. Her designs are contemporary, grounded with classic details and reflect clean lines and continuity. Spaces she creates are comfortable, sophisticated and reflect the personalities of her clients. Her work has been praised for its "remarkable visual polish".

Residential clients are located in Manhattan, Long Island and Connecticut.

Commercial clients include: The Rockefeller Group, Sotheby's International Realty and The Corcoran Group.

Film, television and editorial clients include: Universal Pictures, New Line Cinema, Warner Bros., MGM Pictures, NBC, ESPN, VH1, Bravo, TLC, WE Network, House and Garden and Gump's Interior Catalogue.